Not Ice Climbers, Eh?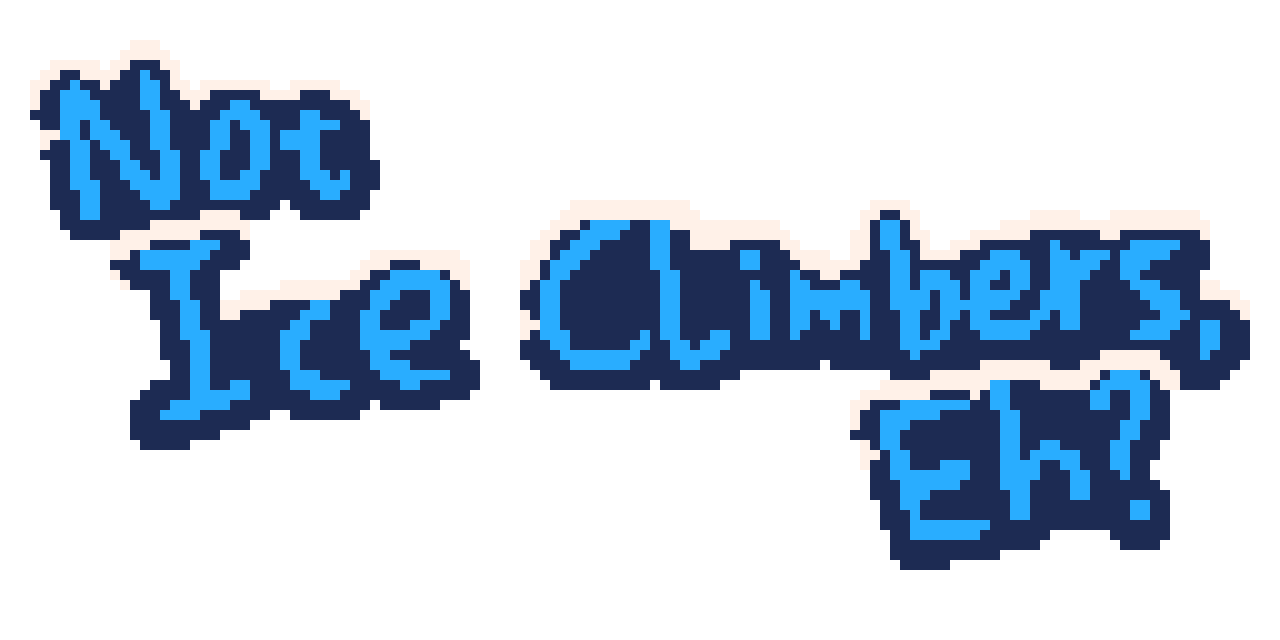 Not Ice Climbers, eh? or NICE is game that is not about Ice Climbers but a familiar-looking person who is stuck on an empty and lonely iceberg. Discovering magical snowball, he tries to appeal his curiousity(and newly found curse) by trying to collect it!

Controls:
Left - A key/Left arrow/D-Pad left/Left Analog to left/Left Touch button
Right - D key/Right arrow/D-Pad right/Left Analog to right/Right Touch button
Jump (Advanced only: in air - Double Pick) - W key/Space/Up arrow/D-Pad up/Left Analog to up/A button/X button/Jump Touch button
Place or break ice(In Main/Game over Menu - Switch between Normal and Advanced(50+ highscore only) modes) - S key/Shift/Down arrow/D-Pad down/Left Analog to down/B button/Y button/Touch swipes anywhere
Screenshot - =/+ key

Inspired by PICO-8 fantasy console and it's U-Turn game. Cover image by Petar K.